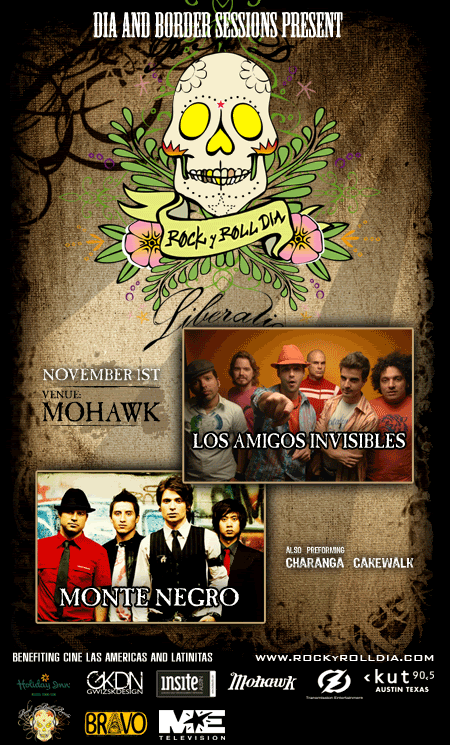 This is my first year to attend Rock y Roll Dia, an interactive community outreach event and concert. With two years under its belt, this year's Rock y Roll Dia will be its best yet. While previous acts were what I consider to be honorable mentions at best, with the exception of maybe
Mexico
's Jumbo, it had not garnered my interest enough to go. This year is a completely different story.
Headlining will be Venezuela's own Los Amigos Invisibles, who are known to many outside the Latin music world as the group David Bryne signed to his Luaka Bop label. I got to see Los Amigos for the first time in March during a free show at The Mexican American Cultural Center (MACC). Having heard only a few songs from them at the time, I had no idea they were so funky. Even if you don't understand Spanish, you can understand live Latin funk and good times. Mix their music with a little cocktail or chela (beer for you gringo friends and coconuts). Here is a video clip for you if you aren't familiar:
Recently added Monte Negro will certainly bring a great rock element Rock y Roll Dia didn't have without them. I got too see them live at SXSW for the first time at the Batanga showcase I worked and again this summer at Antone's on the Circo Rocktastico Tour. They are great live, sounding just like they do on CD with all the energy of their fast paced music. Kinski, lead singer, is great front man and doesn't sound like any other mainstream act out right now. They sing in both English and Spanish, even covering Bob Marley's Give Me Love. You may have seen that video on what used to M.E. TV's best show, Sonido Boombox. They were on M.E. before they were on MTV3 even, on their Discubre (discover) and Download segment. Don't get me started on MTV3…..uuugghhhh.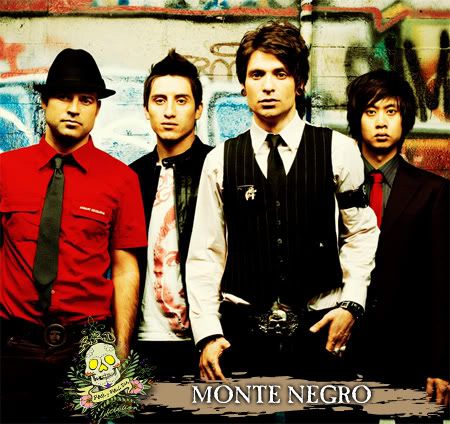 The local representation comes from Michael Ramos and his eclectic band, Charanga Cakewalk. Many Austinites are plenty familiar with Charanga, especially with the M.E. Live taping for my favorite Charanga Cakewalk song La Negra Celina. To me, they are mix or regional Mexican, cumbia, Latin Jazz and Carribean. It's hard to explain, but fun to listen to and watch live.

Finally, the last group added to the bill will be Los Hollywood from (you guessed it!) Los Angeles. Given who is behind Dia, I should have expected some sort of LA injected into this. Just from listening to their music online, they sound like a younger, Latino version of No Doubt circa early 90s. Los Hollywood sings in both English and Spanish, so they too are gringo friendly while keeping it true to their roots so to speak. This group and this party, while being a Latin Music showcase, is for everyone. I hope to see you there.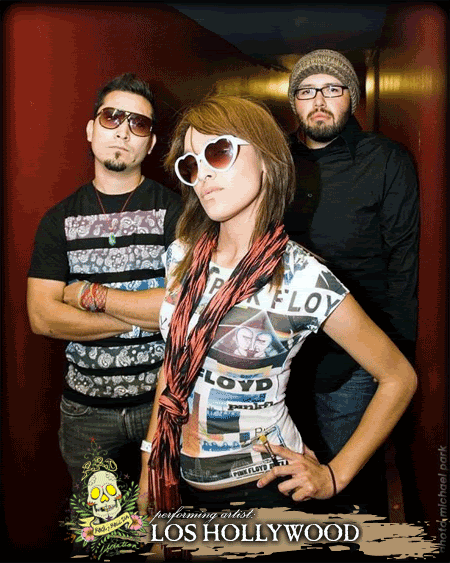 Be sure to come early and get your tickets now, as it at The Mohawk and should sell out. Tickets are available on CD Fuse and you can find more info on the pre parties (whoot whoot!) on the Rock Y Roll Dia Myspace or on Do512. If you want to hear some of the music by these artists, you can listen to Rock y Roll Radio and check out the various shows from your computer. I don't normally plug or promote upcoming shows but my company, Gwizsk Design, are sponsors and the web marketing team for Dia. I say this in the spirit of full disclosure and just wanted to share this great event with you all. I will be posting another blog a couple days or so after the show in case you're lame and miss Rock y Roll Dia. You can read about what a great time it was for all.